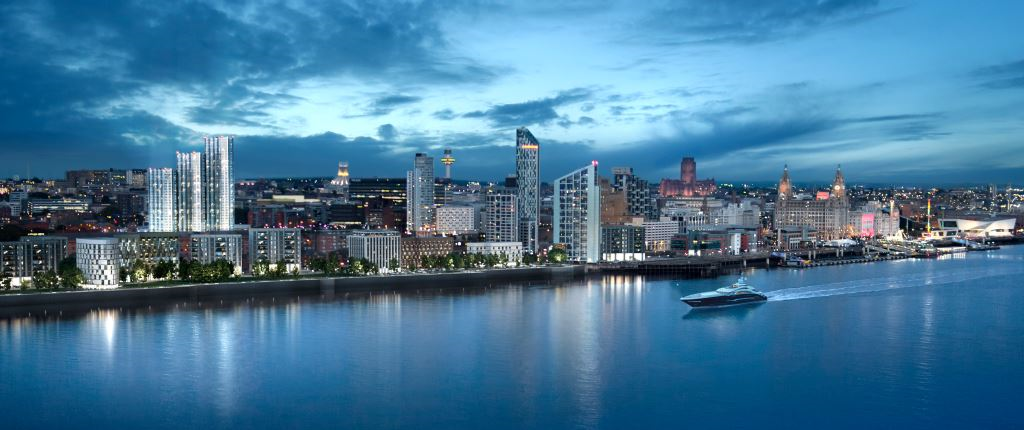 Infinity Waters is a collection of 3 iconic, residential towers on a prime waterfront location in Liverpool's city centre.

Boasting incredible river and city views, Infinity Waters will emerge as Liverpool's signature address for luxury living thanks to its world-class onsite facilities which include an indoor pool, a full spa, cinema and meeting rooms, private outdoor areas, a modern gym and an exceptional concierge service.
Investors will secure a long lease on a sleek and sophisticated new- build apartment, which will provide an assured income of 7% NET per annum for 3 years.
Sign up for Property Seminar on 7 and 8 July 2018.
Hear from Liverpool Developer Rep's insights on Liverpool Real Estate Market.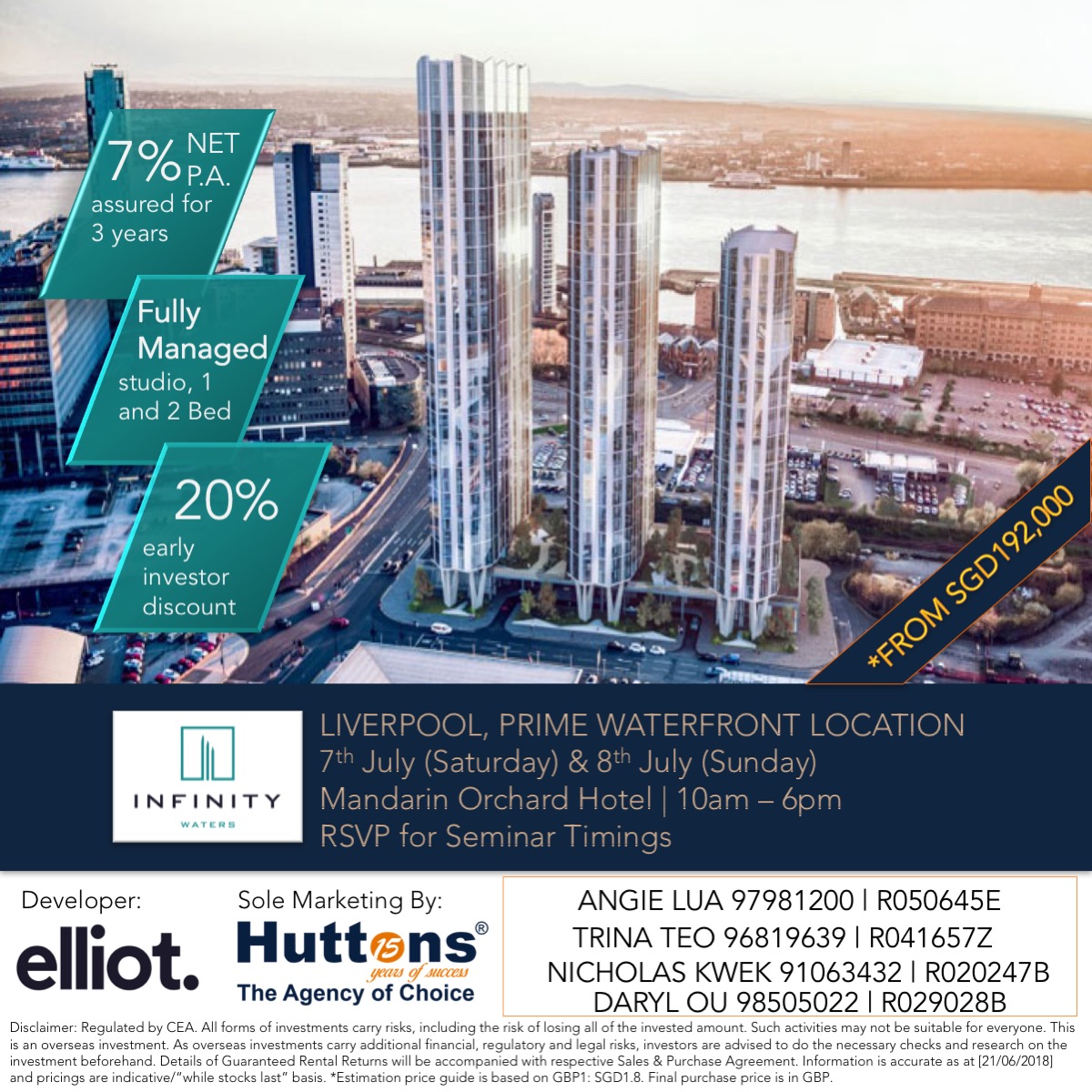 RSVP with your preferred Huttons Agent or Liverpool Project IC Team.

Team UK IC (Liverpool)
Angie Lua 9798 1200
Nicholas Kwek 9106 3432
Trina Teo 9681 9639
Daryl Ou 9850 5022
"While Huttons has endeavoured to ensure that the information and materials contained herein are accurate and up to date as at [29/06/18], Huttons is not responsible for any errors or omissions, or for the results obtained from their use or the reliance placed on them. All information is provided "as is", with no guarantee of completeness, and accuracy. In no event will Huttons and/or salespersons thereof be liable in contract or in tort, to any party for any decision made or action taken in reliance on the information in this document or for any direct, indirect, consequential, special or similar damages."
Disclaimer: Regulated by CEA. All forms of investments carry risks, including the risk of losing all of the invested amount. Such activities may not be suitable for everyone. This is an overseas investment. As overseas investments carry additional financial, regulatory and legal risks, investors are advised to do the necessary checks and research on the investment beforehand. Details of Guaranteed Rental Returns will be accompanied with respective Sales & Purchase Agreement.