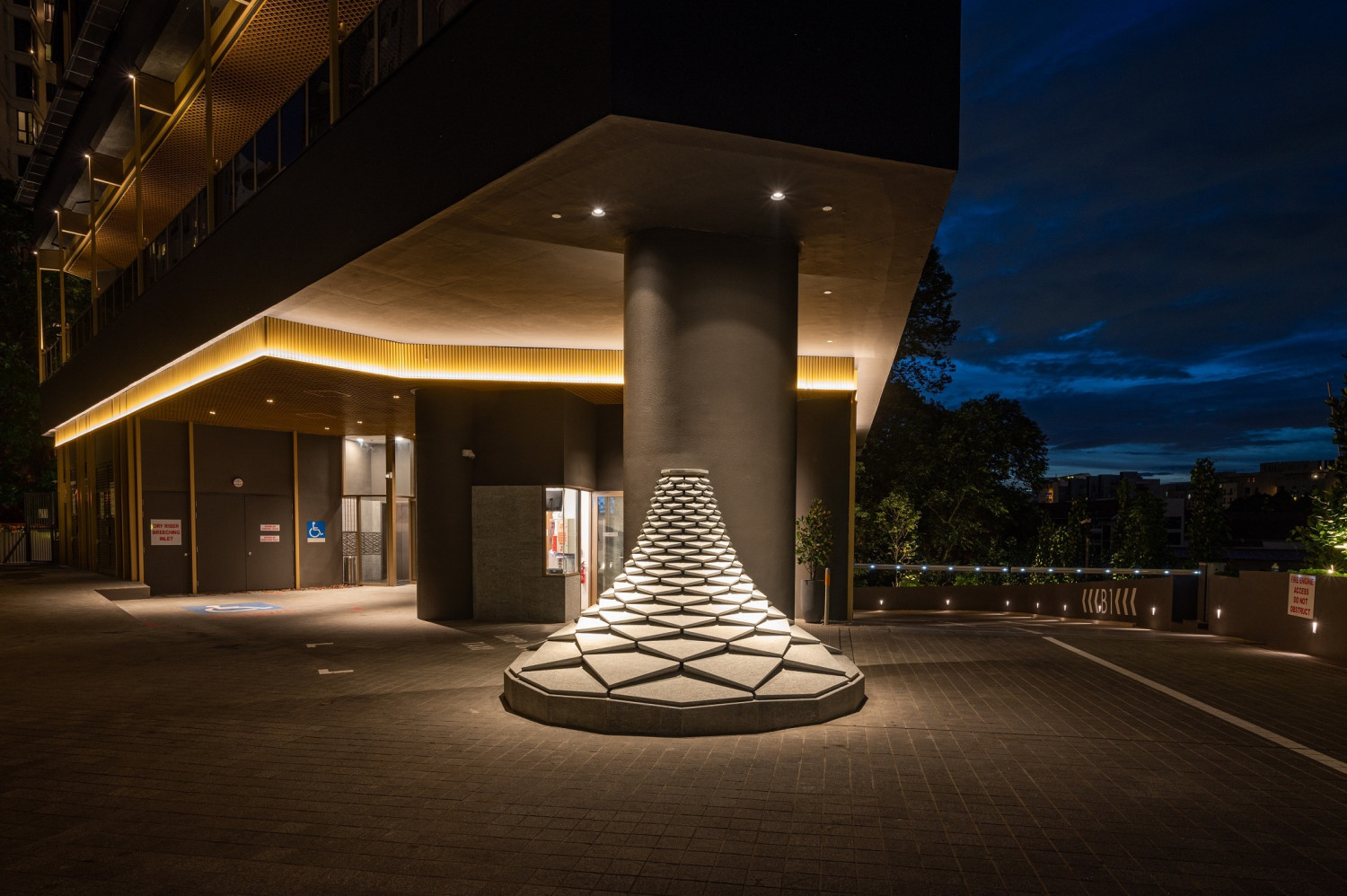 One Draycott, a freehold development in the exclusive Ardmore-Draycott residential enclave, offers homes with luxury in every detail (Picture: JGP Architecture)
Condos in the Core Central Region (CCR) have seen a fresh boost of interest with the full reopening of borders last year following the recovery from the Covid-19 pandemic. In 2022, despite various macroeconomic headwinds and cooling measures rolled out by the government, prices in the CCR remained steady, growing by a more sedate pace of 4.6% y-o-y as compared to 3.8% in the year before.
In comparison, the Rest of Central Region (RCR) and the Outside Central Region (OCR) have saw prices rise over 9% y-o-y, bolstered by new launches which set benchmark prices. This trend has narrowed the price gap between properties in the CCR versus the RCR and OCR – renewing buyers' interest to look for properties in a prime location. As China relaxes its border controls in early 2023, the CCR has seen more Chinese buyers returning to the market.
However, this may have raised attention of the government. Within less than a year, on April 27, the government implemented a new round of cooling measures which includes the doubling of additional buyer's stamp duty (ABSD) for foreigners from 30% to 60%. The latest measure also saw increments on ABSD for second property purchases by Singapore citizens and permanent residents.
Despite the cooling measures, the tight supply of new developments in the CCR are anticipated to continue supporting property prices in the region, which are expected to grow albeit at a slower pace. However, amidst this market environment, buyers may find it increasingly difficult to secure a home at a palatable quantum, with only pockets of opportunity remaining. One Draycott, a newly-completed development located just along Draycott Drive, off Ardmore Park in prime District 10 presents a great prospect for these buyers.
The exclusive One Draycott project, featuring 64 units of bespoke luxury homes, has just received its temporary occupation permit (TOP) in April. The developer, Selangor Dredging Berhad (SDB) will be holding a post-TOP launch for the project in June, presenting its compelling proposition for prospective buyers – the opportunity to purchase a newly-completed, freehold residence in the prestigious Ardmore-Draycott residential enclave at an appealing price-point.

A post-TOP launch will be held in June for One Draycott (Picture: Selangor Dredging Berhad)
Well-timed entry into a coveted neighbourhood
The Ardmore-Draycott area, located just off the Orchard Road belt, has long been a sought-after address among the well-heeled, given that malls such as Palais Renaissance, Tang Plaza, Shaw Centre and Tanglin Mall are within walking distance. It is also close to amenities including reputable schools such as Anglo-Chinese School (Primary) and EtonHouse International School, top-notch medical facilities, international hotel brands, and well-known clubs and associations.
Not surprisingly, demand for housing in the area remained healthy despite the pandemic, backed by purchases from ultra-high-net-worth (UHNW) individuals and families. Luxury developments in One Draycott's vicinity have seen units transacted at prices upwards of $4,000 psf. Last year, as more foreign buyers returned to the market, a number of notable benchmark deals took place, reaching $5,800 psf. In view of the new ABSD measure, there may be more foreign buyers who will reconsider their cash outlay on purchasing big ticket items, while some may not be bothered by the new 60% tax.
In comparison, since its launch about five years ago, SDB has generally maintained its prices for One Draycott, which have ranged between $3,200 to $3,700 psf. Currently, the remaining units at One Draycott, comprising two-bedroom apartments with sizes of 732 sq ft and 797 sq ft, have prices starting from $2.3 million. On the top floor, there are also two-bedroom penthouses of 1,238 sq ft and 1,345 sq ft available from $3.3 million. Since day one, One Draycott was envisioned as an opportunity for the local community to own a luxury home within the coveted Ardmore Park area.
The price quantum presents a reasonable entry point into this coveted enclave, especially in a market where replacement costs are rapidly increasing for homeowners. Given the opportunity and potential in the market, SDB intends to restrategise the prices at One Draycott for the post-TOP launch.

One Draycott was designed by London-based architectural firm CarverHaggard and features a distinct façade (Picture: JGP Architecture)
In any case, its status as a completed project also offers advantages for prospective buyers, who can view the development ahead of making a decision, while still buying directly from the developer, thus minimising negotiations and ensuring more transparent pricing.
Luxury in every detail
Befitting its prestigious address, One Draycott was envisioned by SDB to be an icon of bespoke luxury. The 18-storey tower was designed by London-based architectural firm CarverHaggard, which was tasked with creating a unique, contemporary building that evoked luxurious, understated elegance.
The end-result is a carefully-crafted development with thoughtful attention given to even the subtlest details. Taking advantage of the site's unique triangular shape, CarverHaggard designed a similarly angular building, with layouts configured such that each unit enjoys ample views and natural sunlight. The building is set back from the main road, with a pathway leading up from the main entrance to the lobby, providing more exclusivity.
Residents and visitors will be sure to notice One Draycott's distinct façade, encompassing curtain walls framed in black and muted gold, with champagne-coloured trimmings. Perforated black metallic panels crown the top of the tower. The tasteful colour palette extends throughout the entire building, from the gold detailing of the facilities deck to the champagne frames of the windows in every unit.

The pool area at One Draycott (Picture: Samuel Isaac Chua/The Edge Singapore)
To be sure, understated elegance is embodied in each residence, which includes design touches such as herringbone timber flooring in the bedrooms, marble slabs with a matte finish in the main living areas, and muted gold perforated screens that protect the balcony space against heat and rain while also being beautiful.
One Draycott is further elevated by British artists David and Anna Hiscock (DAH Studio) who were commissioned to create special pieces for the development. At the drop-off area, residents are greeted by "The Pangolin" – a sculpture made from Lucerna stones, which are found at the foot of the Italian Alps. To craft the sculpture, the Hiscocks meticulously arranged the stones to resemble the scales of a pangolin. Each residence also has a timber door at the main entrance that features handcrafted oak facets bearing the same geometric design.
All units come with a private lift lobby and a fully-enclosed kitchen that is fitted with premium appliances from Miele and De Dietrich; and cabinetry by Ernestomeda (from Italy). Meanwhile, every balcony of each unit is fitted with a balcony screen that compliments the design of the facade.
The development also comes with a thoughtfully-curated collection of facilities, including a swimming pool and pool deck, a gym and an outdoor dining area located on the second floor.
View units at One Draycott by making an appointment today
Call / WhatsApp: +65 9720 0403