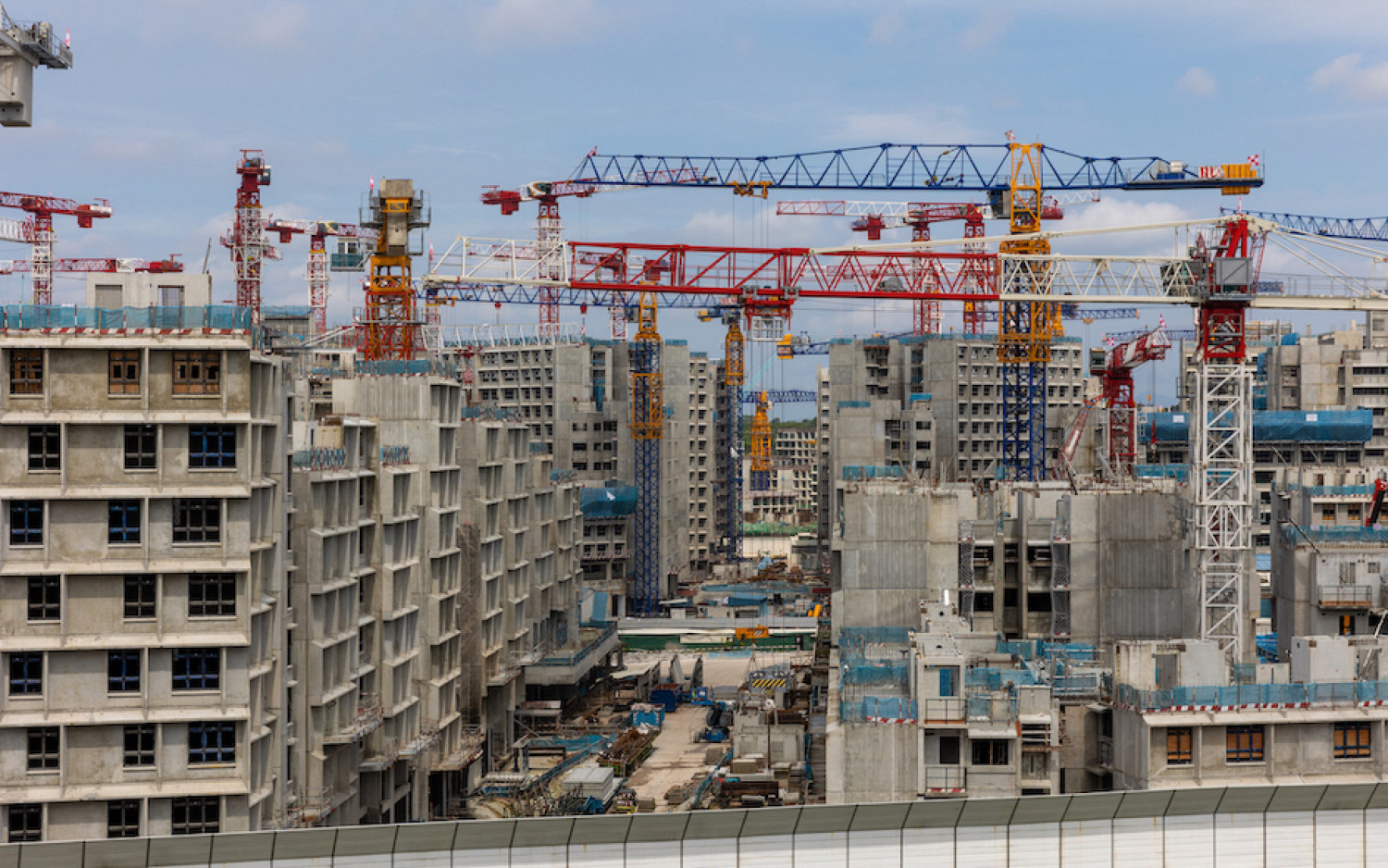 The construction industry is expected to grow at a 5.4% annual rate in 2023, due to planned public housing projects (Photo: Samuel Isaac Chua/EdgeProp Singapore)
SINGAPORE (EDGEPROP) – Singapore's GDP is expected to grow at 1.5% in 2023, down from 3.6% in 2022. The slowing growth is primarily due to a manufacturing contraction amid a global slowdown. The Monetary Authority of Singapore (MAS) has stopped tightening and maintains its exchange rate policy band. The Consumer Price Index (CPI-All) is still expected to be high in 2023, with the MAS projecting inflation to be in the range of 5.5% to 6.5%.
Last year, the construction sector in Singapore experienced a real-term expansion of 6.6%, which can be attributed to the uptick in consumer and investor confidence, along with the easing of Covid-19-related travel and business restrictions.
The industry is also expected to grow at a 5.4% annual rate in 2023 due to planned public housing projects. The industry still faces challenges such as labour shortages and high prices. However, conditions are improving, and the industry is expected to regain momentum in the medium to long term.

Source: Linesight

Source: Linesight
Lumber
Lumber prices have remained stable but elevated and are likely to stay within a range in the coming quarters. This is due to consistent demand driven by incentives for sustainable construction through the use of engineered lumber and the expansion in residential construction, which is recovering from the 2020 slump.
Cement and aggregates
After rising sharply in the first half of last year, cement prices have remained elevated, held up by high production costs and improving demand. Construction output is expanding following the sharp slump in 2020, with particularly strong growth in investment in infrastructure and residential, and this will contribute to upward pressure on cement and aggregate prices.
Concrete blocks and bricks
Brick prices have been relatively stable, but with construction demand picking up, there will be increased upward pressure on prices in the coming quarters.
Steel (rebar and structural)
Having dropped throughout the second half of last year and into early 2023, steel prices are set to pick up again, buoyed by rising demand, with the commencement of works on a number of large civil engineering projects. Given the expansion in China's demand, demand across the region will also pick up. Raw material prices are set to remain volatile but are not returning to the highs of the first half of 2022.
Copper
Copper prices rose sharply in January 2023 as global copper demand strengthened, owing in part to China's reopening following the end of its zero-Covid policy. Prices did slow in the period from January to March 2023. However, despite the drop, prices remained high on a quarterly basis. Domestic copper prices will also rise in the long run as a result of public infrastructure development projects under Singapore's Green Plan 2030.

Source: Linesight

Michael Murphy is the director of South East Asia at Linesight (Source: Linesight)