6 min read
Shoebox units, typically around 500 sq. ft. or below, have always been popular due to their accessible price point, representing the lowest barrier to entry for those eyeing condo ownership. Save for ultra-luxurious condos, these small units are usually the first ones to sell out.
While many investors are drawn to these compact properties primarily for their impressive rental yields – with rents often covering not just interest rates but also maintenance fees, there are still a fair few that have done well in terms of capital appreciation. As such, here's a showcase of some of the best-performing shoebox units, focusing on investors who acquired them new and subsequently resold them.
Disclaimer: These were based on those who purchased a new unit and sold in the resale market later only and applies to units that were less than 500 sq ft.
1. Sol Acres
Location: 8 Choa Chu Kang Grove (District 23)
Developer: MCL Land
Lease: 99-years
TOP: 2018
Number of units: 1,327
Sol Acres defies many expectations, one of which is the development size. With 1,327 units, this is a mega-development; and comes with the facilities to match – 3 large swimming pools, 2 tennis courts (and a multi-purpose court), and lots of child-friendly facilities.
The other reason is the location. Sol Acres does have MRT access, but this requires an LRT connection via Keat Hong (which connects to Choa Chu Kang MRT, on the NSL and JSL). There's also a bus stop right outside the condo. You can also get to Bukit Panjang MRT on the Downtown line, but this isn't at a daily walkable distance either. Still, condos that require an LRT or bus connection are usually less favourable to buyers.
One possible reason for the strong gains could be competitive pricing (as you might expect with an Executive Condo). One realtor we spoke to claimed the developer had priced units aggressively from the start. Developer prices on Square Foot Research seem to corroborate this:
Assuming the higher price of $854 psf (as smaller units tend to be pricier on a psf basis), the buyers from 2015 could have seen around a 12 per cent increase by the time of the last developer sales, in 2018. Also, note that the average price for District 23 in March 2015 – at the time Sol Acres was launched – was $967 psf.
The same realtor also cautioned that one-bedders here come in very different sizes; the smallest is around 475 sq. ft., but there are also larger ones over 640 sq. ft. These larger ones are much more impressive/desirable than the average shoebox.
It's also not common for ECs to have one bedders, so the price point here is probably as reasonable as they get.
Besides the competitive initial pricing, Sol Acres is big – almost 182,000 sq. ft. Blocks are well spaced out, with a good spread of facilities. ITE College West is also across the road from this condo, and the Teck Whye HDB enclave (across the road from Choa Chu Kang Way) provides a good number of heartland amenities, like a Sheng Siong, coffee shops, convenience stores, etc.
2. The Alps Residences
Location: 107 Tampines Street 86 (District 18)
Developer: MCC Land
Lease: 99-years
TOP: 2019
Number of units: 626
This may be a surprise to the casual observer, as this condo is again not near the MRT station. But for those who've been keeping track, The Alps Residences has been one of the constant performers when it comes to resale profitability. Nevertheless, The Alps Residences is ideal for those who want to live near the centre of Tampines, but avoid the massive crowds and traffic noise near Tampines MRT (DTL, EWL).
Residents can get to the train station via a bus connection, near Block 871A. From here, bus 69 will go all the way to Tampines MRT. This area is a densely packed commercial hub with three sizeable malls, cinemas, Grade A office space, etc. Otherwise, the HDB enclave across the road (Tampines Street 86) is well developed, with a Sheng Siong, hair and nail salons, convenience stores, etc.
The Alps Residences is also close to Bedok Reservoir, which is a major family and lifestyle area. Bus 58 (from Tampines Avenue 6, just four minute's walk from The Alps) goes to the reservoir park in just one stop.
The gains reflect both the convenience of this area, and Tampines' growth as the regional centre for the east. We suspect that, because Alps residents seldom need to go beyond the cluster of Century Square, Tampines Mall, and Tampines One, they may not mind the lack of MRT access. It's just one bus ride to anything they need anyway.
For those looking at The Alps Residences, do note that Parc Central Residences is currently under construction right next door (supposed to TOP in 2025).
3. High Park Residences
Location: 27 Fernvale Road (District 28)
Developer: Fernvale Development Pte. Ltd.
Lease: 99-years
TOP: 2019
Number of units: 1,390
It's quite easy for High Park Residences to stand out, being the only mega-development in the Fernvale Road area. In fact, there aren't many other condos in this area, as it's mainly an HDB enclave; so resale gains may be supported by a lack of alternatives/competition.
At around 366,618 sq. ft., this condo has a lot of room for facilities (slides, flying fox and the like). We found a lot of these are also particularly good for families (you can check out our full review of High Park Residences here).
High Park Residences is conveniently within walking distance of Seletar Mall (less than 10 minutes). This mall has an NTUC, a Watsons, a Guardian, and a host of enrichment/tuition services for children at different levels (with the POPULAR bookstore to go with them.)
Next to Seletar Mall is the Fernvale Hawker Centre & Market, which is also the CC for the neighbourhood. This is one of the more "atas" looking hawker centres, as it's quite new. It even has an escalator leading up to the hawker level.
Now for the less positive part: you'll need to use the LRT to get to Sengkang MRT (NEL), but this may not be so bad considering the LRT station is just next to the condo.
Read this next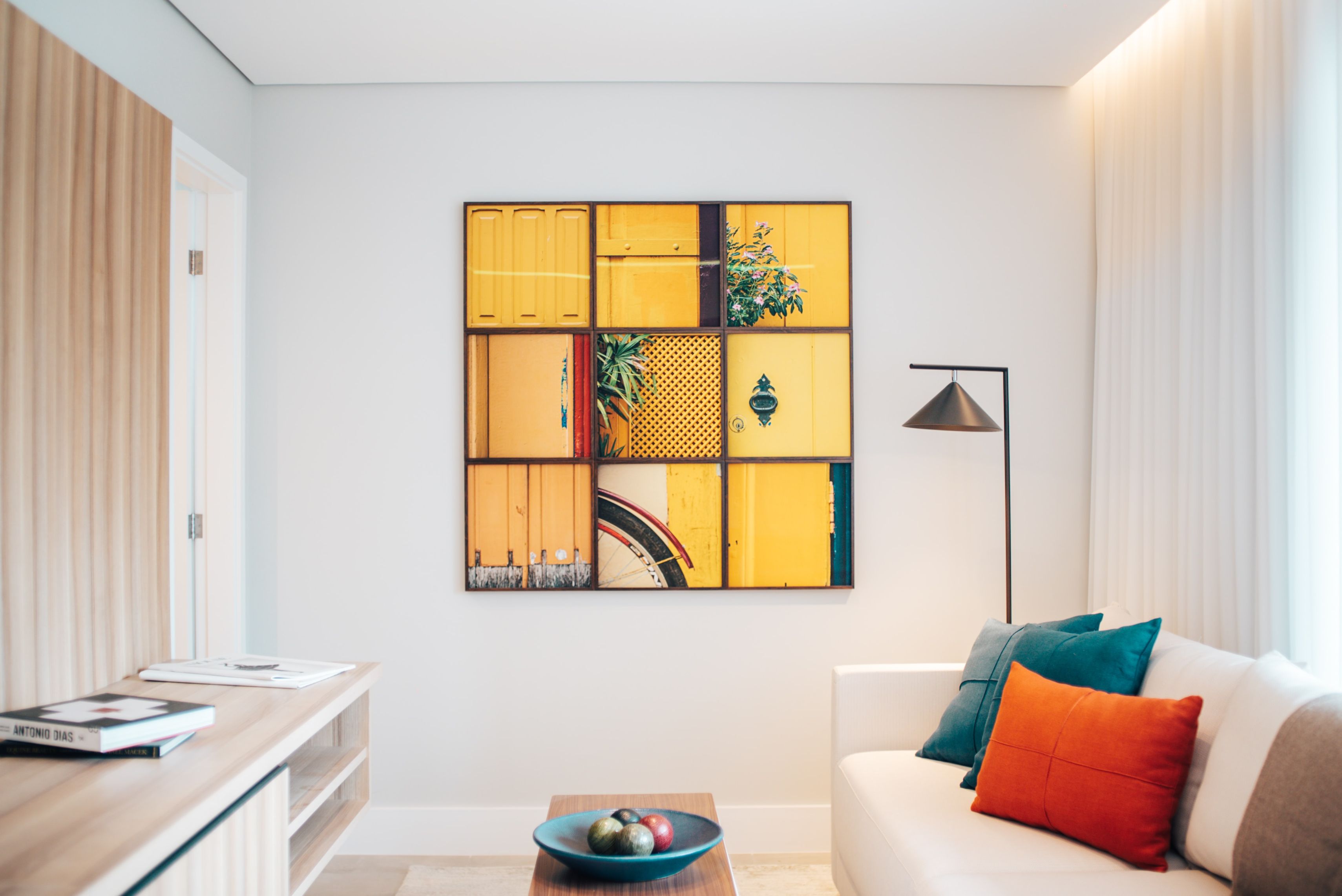 4. The Wisteria
Location: 590 Yishun Ring Road (District 27)
Developer: Northern Resi Pte. Ltd., Northern Retail Pte. Ltd.
Lease: 99-years
TOP: 2018
Number of units: 216
The Wisteria is the only mixed-use project in the area, with The Wisteria Mall being its commercial component. There's an NTUC FairPrice here, along with a food court, numerous eateries, tuition and enrichment centres, etc… It's not a huge mall, but it is just an elevator ride away for residents, and hence very convenient.
The Wisteria is far from the MRT station, but there is a bus connection (Service 860, from the bus stop at block 858. It doesn't stop exactly at Khatib MRT, but it's just around a few minutes walk from block 846.) Khatib provides access to the NSL. If you take the train one more stop from Khatib, you'll be at Yishun MRT, where you'll have access to the much larger Northpoint shopping centre.
For the more outdoorsy types, do note that Yishun Park is just 800 metres away. This is a good-sized family recreational area, and it's somewhat walkable (a little over 10 minutes), but it can be under five minutes if you cycle. You also have immediate access to the smaller Rockridge Park, which is located just across Yishun Ring Road.
There are just 216 units at Wisteria; and coupled with the lack of many condo developments nearby, there's not much competition against this project.
5. Coco Palms
Location: 21 Pasir Ris Grove (District 18)
Developer: Hong Realty Pte. Ltd.
Lease: 99-years
TOP: 2018
Number of units: 944
Coco Palms has an interesting start: the developer had initially planned to sell at $1,100 to $1,200 psf, due to the proximity of the Pasir Ris MRT station (EWL, CRL). But there was a statement that it would be launched lower, allegedly due to the low price at which the land plot had been acquired. This resulted in good sales over the launch weekend, with units priced at an average of $980 psf.
But we do recall some cynicism on the part of market watchers. Coco Palms launched in May 2014, just after the property market was coming down from the 2013 peak. As such, there was speculation that the announcement was a marketing gimmick, to make the price seem especially palatable.
Could that be true?
We don't know – and at this point, it doesn't matter. Coco Palms has a perfect record of 245 transaction gains and zero losses; and given an average price range of $1,522 psf (from Square Foot Research), this was a windfall for those who bought at $980 psf.
Coco Palms is also very well located in Pasir Ris, being about a seven-minute walk from the MRT station. This is also where White Sands, the major mall for the area, is located. If you walk about five minutes to Block 571, there's also a direct bus (89) to Downtown East. This is the largest family recreation zone in the East, and it's also a major retail hub in itself.
All in, we'd say Coco Palms was a good buy for almost everyone, not just the one-bedroom owners.
For more interesting properties, as well as in-depth reviews of new and resale homes alike, follow us on Stacked.
The post Can Shoebox Units See Strong Capital Appreciation? Here's Where The Most Profitable Ones Are appeared first on Property Blog Singapore – Stacked Homes.